Semi-Conductor
Certification
ISO 9001:2015 / JISQ9001:2015

Quality Management System
Catalog Download
Dedicated to enhancing ultraclean processing and maximizing manufacturing productivity, GMORS provides the next generation of advanced sealing components for use in the semiconductor market.
All of our production processes are tightly controlled. Manufacturing and packaging of fluoroelastomer seals for highly demanding semiconductor applications are performed within Class 100 cleanroom environments.
We deliver highly reliable sealing solutions at low cost and with short lead times. Our products are proven to maintain high-integrity seals while withstanding the thermal variances, harsh chemicals and ultrafine particles encountered within high-tech manufacturing equipment. We even provide "green" sealing products capable of being recycled.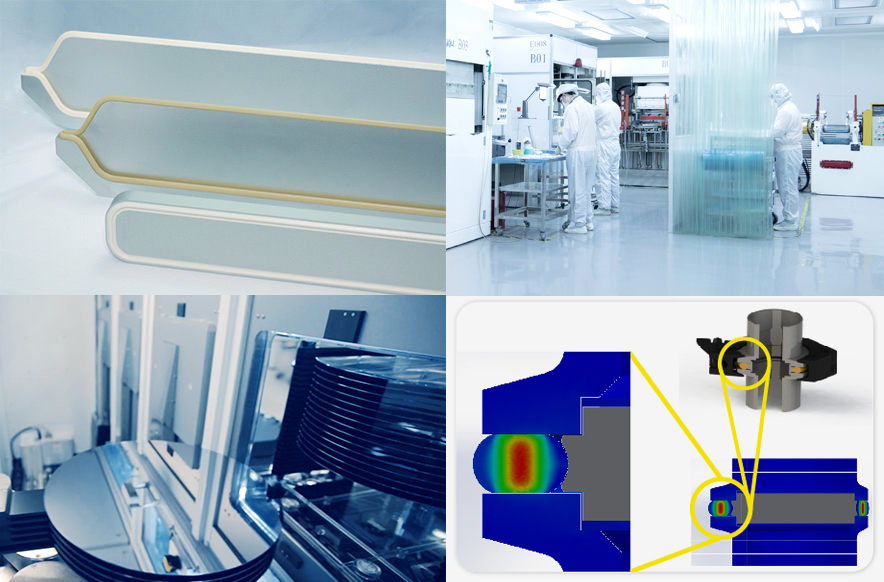 We offers full service and application / engineering support facility located in Newark, CA. This site, along with the global offices that operates under its umbrella, offers the service and support imperative to handle semiconductor global requirements. Our design laboratory offers complete engineering analysis, material recommendations and solutions to address the demands of this industry.
We know that harsh chemical, gas and high temperature semiconductor processes are a challenge for seal performance and integrity. Our SMART Sealing® solutions provide the most advanced sealing compounds in the global market, making them virtually impervious to any process media including plasma, gas deposition, thermal and wet application such as: Etching, Ashing, HDPCVD, PECVD, Diffusion, LPCVD, RTP, Lamp Annealing, Wet Etching, Photoresist Stripping and Copper Plating.